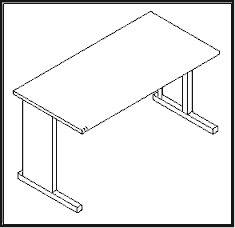 Cantiliver Series workbenches feature a formed heavy duty steel leg panel with a 2" x 2" 16 gauge steel tubular upper and lower frame. A formed steel front beam is used for strength and accessory flexibility.
A formed steel rear panel is used to strengthen the structural integrity of the workbench.
This bench will support 800 lbs evenly distributed.
The work surface is constructed of the same material as all other WSI workbenches, 1.25" thick
Drawers, electrical, uprights etc. can be added as optional accessories.

Call Wolfco Associates at 714-377-9739 for more information.